Jobs in Puerto Rico, PR

Locations Nationwide

6/28/17


Challenge Yourself. GO Further.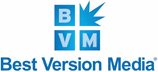 Join one of the Fastest Growing Media Companies in the US
Openings located throughout North America

6/26/17


Interview now, start within the week (PT & FT available)







No Experience Needed, we train! (PT & FT)
Full Time, Part Time

San Juan, PR

6/22/17
Confidential
Trabajar en Alaska este verano. Gane dinero y regrese a PR.

No Experience Needed, we train! (PT & FT)

Interview now, start within the week (PT & FT)

Interview now, start within the week (PT & FT)
Full Time, Part Time

Mercedita, PR

5/5/17
Franchising for Executives
Franchising for Executives
Franchising for Executives
Franchising for Executives
Franchising for Executives
Franchising for Executives