Vector Marketing is currently holding virtual interviews for entry level sales rep positions. Our representatives have an opportunity to work from home remotely selling Cutco products through one on one appointments that emphasizes customer service. Experience is not necessary because our training is designed to help people do well immediately - as long as someone is willing to learn, they can be successful. Interview online, start work within the week.
We provide flexible schedules for anyone looking to make some extra income around their busy schedule. Interviewing now for part time, full time, and seasonal work.

What we offer:
Excellent pay – guaranteed base-appt (not based on sales or results), commissions available based on performance. Paid weekly.
Solid training – we teach our reps how to do well in this role before they start, and offer continued support and additional training as time goes on.
Flexible scheduling – we help our reps create a schedule that works for them. Some work as much as possible while others choose to be super part time around other commitments such as classes, other jobs, or family commitments.
Choice of location – most interviews and trainings take place online through virtual interviews and training, reps can conveniently work from home.
What we require:
Enjoy working with people
At least 18 years old or 17 and a 2021 HS Graduate
Conditions apply
Able to start – at least on a part time basis – within the next 7 – 10 days
Willing to learn and apply new skills.
Who would do well:
People who have done well with us in the past have had experience in retail, fast food, cashier, call center or telemarketing (which by the way, we don't do), administrative assistant, receptionist/office work, landscaping, and in just about any field you can imagine. We welcome all applicants who have a positive attitude and are willing to work hard and learn new things.
This entry level sales position is a great fit for people who are looking for part time or a full time remote work. If you are a student looking to work around classes (secure your holiday work or winter break work today) or just someone who is looking for a flexible schedule, our opportunities can work around your needs.
If you think you would be a great fit for our sales team fill out the contact information and a receptionist will follow up with you about setting up a virtual interview with a manager. We encourage applicants of all ages and experience, as we do not discriminate on the basis of an applicant's age.
Full Time, Part Time
Immediately

Lubbock, TX 79401

9/24/21
Confidential
Receptionist for Electrical Engineering Firm
Looking for a dependable, personable receptionist to answer phones, transfer calls, greet customers, sort and distribute mail. This person will be in charge of ordering supplies, typing letters, keeping track of employees monthly calendars, scanning, etc. We offer great benefits, paid time off, and paid holidays. Pay will be between $10/hr and $15/hr depending on experience. Must be reliable and punctual.
Full Time
Immediately

TX 79404

9/23/21

Hiring Caregivers Immediately
Caregivers!
Home Instead is looking for Compassionate Caregivers. There are a variety of shifts available Days, Evening, Overnights, and Weekends. Home Instead provides practical care such as nutritious meals, assist with hygiene, light housekeeping, errands, transportation and more importantly companionship. Apply online at www.homeinstead.com/lubbocktx or call our office 806-281-4663. Paid Vacation, 401K, Loyalty Bonus, Comprehensive Training classroom style and online, Same Day Pay available. Great staff support to help you be successful. All applicants will be subject to background checks and drug screening.
RESPONSIBILITIES
As a Caregiver, you will be primarily responsible for providing companionship and assistance with meal preparation, laundry and light housekeeping, including:
Provide social companionship
Support with a variety of daily living tasks and reminders
Transportation to appointments, errands and social outings
Light housekeeping and meal preparation
Standby assistance with personal hygiene
Overnight protective supervision
QUALIFICATIONS
No healthcare certification is required!
A compassionate heart for older adults
Valid driver's license and transportation
Ability to travel 15 miles for any scheduled shifts
The ability to lift, push and pull up to 25 pounds
Daily access to email, the Internet, and a mobile phone
WHY JOIN THE INDUSTRY?
Paid training
Flexible scheduling
Training and support for our caregivers
401 K
Wellness Plan
Additional pay for holidays and overtime
A caring and encouraging staff
Same Day Pay Available
Part Time
Immediately
10.00 Hour

1010 Slide Road, Lubbock, TX 79416

9/18/21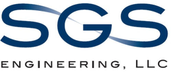 AutoCAD Experience
We are an Electrical Engineering Consulting Company seeking a CAD technician with AutoCAD training/experience. The majority of our work is in the Power Delivery field.

AutoCAD knowledge will be evaluated. Applicant must have knowledge of basic drafting techniques and practices. Microstation experience will be considered.

This is not an Engineering position, or an entry level Engineering position. This is a Full-Time CAD drafting position with company benefits. Working hours are Monday through Friday 8:00am - 5:00pm. Applicants must pass a drug screen upon hiring.
Pay range will be $17/hr - $25/hr depending on experience.
Full Time
Immediately

401 50th Street, Lubbock, TX 79404

9/16/21
SOLUTIONS CONSULTANT - ACCOUNT TERRITORY EXECUTIVE
SOLUTIONS CONSULTANT - ACCOUNT TERRITORY EXECUTIVE
Rapidly gaining market share and need to expand our sales team. Seeking self-motivated, ambitious, high energy, team player, for business to business solutions consulting position. Extensive training provided. Prior sales/industry experience preferred, but energy and attitude are top priority.
The objective of the solutions consultant position is to cultivate and develop new business relationships, uncover opportunities, and drive incremental revenue within the office equipment marketplace.
The Solutions Consultant will be responsible for researching, implementing and managing sales within a geographical territory. Responsibilities include developing and managing client contacts. Must be able to communicate effectively in person and electronically, possess a sense of urgency and be goal and team oriented.
Key Attributes:
Excellent written and verbal communication skills
Technology and computer literacy
Ability to travel
Draft professional solution proposals
Group presentation skills
Closing capabilities
Ability to communicate effectively at all levels of an organization
Primarily focus on driving new account acquisition and managing current customer accounts
Coachable
Work with minimal supervision
Organizational skills a must
Dependable & trustworthy
Job specifics:
Salary plus commission
Reliable transportation required
Bilingual a plus
Please email resume and references
Full Time
Immediately

7302 82nd Street, Lubbock, TX 79424

9/16/21

JOIN OUR TEAM TODAY!
When people think ofDENNY'S, it seems just about everyone can recount a story about an early morning breakfast with friends or a relaxed dinner with family. Without a doubt, DENNY'S, has become as much as part of American life as baseball or apple pie. However, a large attraction of DENNY'S goes beyond the menu. DENNY'S offers an enormous range of management opportunities to people with ability and a dream.

As a Restaurant Manager, you will help lead the staff and assist in the training and development of your personnel. You will be responsible for all restaurant operations and providing excellent customer service. We will work with you to maintain a safe, secure and pleasant work environment for you and all your staff. You will sharpen your existing skills by participating in a comprehensive MIT training program that will assist you in meeting your goals. If you are committed to providing excellent customer service and have a good knowledge of restaurant operations, then we encourage you to apply today!
To ensure success, Denny's provides extensive training programs for its employees at all levels.

Our benefits for Restaurant Manager include:
Major Medical & Dental Insurance
Life insurance plan
Short-Term Disability
401(k) Plan
Paid Vacation
Sick Time
Bonus Plan
Restaurant Manager Training Program
And MUCH more! APPLY TODAY!
Full Time
Immediately

4718 Slide Road, Lubbock, TX 79414

9/13/21
A Chance For Advancement
Looking for those who want to make excellent money. Local fiber optic construction company looking for hungry employees ready to work to better their lives with a chance to advance with the company. Starting pay is $18.00 - $30.00 per hour dependendent on experience. Company offers health, dental and vision insurance (company pays for employees premiums in full!!!). Must be willing to work and work hard. Will work 40-50 hours per week. Experience with fiber optic construction a plus; however, willing to train those individuals who are wanting to learn a new trade. Employees are required to pass a pre-employment drug screen and have a valid drivers license.
Full Time
Immediately

15009 CR 1800, Lubbock, TX 79424

8/16/21
Superintendent
Lubbock
24936BR
Biological Sciences
Position Description
Performs supervisory work in the care and maintenance of an assigned area. Supervises and coordinates workers in areas such as agriculture, athletics, grounds, housing and residence halls, physical plant, maintenance, etc.
Major/Essential Functions
• Process building work orders, oversees repairs and inspections, assists faculty, staff and students with building issues, helps secure the building.
• Keeps track of all department inventory and tags all new incoming equipment.
• Collects surplus items from various spaces in the building and disposes of them properly.
• Assists with audiovisual and computer issues if needed.
• Clears all labs when faculty, students move or vacate the space.
• Coordinates vendors that are permitted in the building and assists with projects taking place in the building.
• Works closely with the physical plant employees and subcontractors with facilitating the needs of the biology building.
Required Qualifications
Bachelor's degree in a related field of study and three years experience related to assigned area; OR a combination of education and/or related experience to equal seven years.
Preferred Qualifications
• 5 years experience with TTU policies and procedures. Extensive mechanical and electrical experience.
• Must have extensive knowledge and experience in mechanical and electrical skills.
To apply, visit https://apptrkr.com/2425201
As an EEO/AA employer, the Texas Tech University System and its components will not discriminate in our employment practices based on an applicant's race, ethnicity, color, religion, sex, sexual orientation, gender identity, national origin, age, disability, genetic information or status as a protected veteran.
Copyright ©2021 Jobelephant.com Inc. All rights reserved.
https://www.jobelephant.com/
jeid-3346d7157f484f4e9242a39be4d4fe27
Full Time
Immediately

Lubbock, TX 79409

8/11/21
Along with the 8 jobs posted by LubbockHelpWanted.com employers, we found the following positions:
Republic National Distributing Company
Republic National Distributing Company
Up to $2500 Signing Bonuses in your first year of employment* certain employment conditions must be met for the signing bonus programProvide labor and effort to assist in the accurate and timely receipt of goods, consolidation of warehoused goods,...
Texas Tech University Staff
Texas Tech University Staff
Support all outdoor athletic competitions prior to, during, and following events. Collect debris and weeds, water trees, shrubs and flowers in planting beds and turf areas. Observes areas maintained and report all problems and/or hazards to Superinte...
b"Become a Part of the NIKE, Inc. TeamnnNIKE, Inc. does more than outfit the worldxe2x80x99s best athletes. It is a place to explore potential, obliterate boundaries and push out the edges of what can be. The company looks for people who can grow,...
Inspects assigned areas of the city to enforce provisions of zoning ordinance, property maintenance ordinance, junked vehicle ordinance, weed and rubbish ordinance, and other codes as assigned. Essential Functions Inspect assigned areas of the ci...
Job DescriptionWork from home opportunity!$1,000 sign on bonus as well as an additional $2,000 after 90 days post training!Customer Service Representatives answer inquiries from our Medicare Advantage members via inbound calls, internet...
This labor-intensive position is responsible for hand building pallets of product for bulk, and route trucks. Each type of loading requires strict attention to order accuracy with respect to loading outgoing trucks and unloading incoming trucks.
Costco Wholesale Corp. - 6020 34TH STREET [Retail Associate / Store Receiver / Team Member] As a Stocker with Costco, you will: Move stock from the backroom to the sales floor; Stock and straighten merchandise for sale in the warehouse; Clear and...
Overview Accepting applications Open & closing dates 04/21/2021 to 05/19/2021 Service Excepted Pay scale & grade SV D Salary $16.51 to $23.58 per hour Appointment type Permanent Work schedule Part-Time Help Location Lubbock, TX MANY vacancies...
Stocks and straightens merchandise for sale in the warehouse. Clears and cleans aisles, and assists members.
b'Company: FedEx Office Job Title: Retail Customer Service Associate Job Requisition Number: RC425053 Locations: 4210 82ND ST Lubbock, Texas 79423 Category: Retail Type: Full Time Work Shift: FXO_Any POSITION SUMMARY: The Store Consultant...
HOUSE MAINTENANCE ATTENDANT The House Maintenance position is responsible for maintaining the clubhouses in excellent condition through regular maintenance and expedient repair. Maintain an aesthetically desirable and...
Mardel Christian Education is looking for an energetic individual to join the Lubbock, TX team. Are you looking for a company you can GROW WITH? How would you like to have Sundays off? Do you want competitive pay and good benefits package? If you...
Position Overview:Responsibilities will include: Providing exceptional client services, operating as the Manager on Duty in the absence of a manager, performing operational and transactional functions, handling client service...
PepsiCo, Inc. - JobID: 500#######606 [Warehouse Associate / Material Handler / Forklift] As a Warehouse Person at PepsiCo, you'll: Drive power pallet jack or forklift to picking area and build pallet/load according to load sheet or voice pick audio...
*A pre-employment credit check will be performed on all qualified applicants.**How to apply: Please apply through Prosperity...
Position Overview:Drives revenue by providing clients exceptional services through relationship building, sharing style/product information, and presenting a clean, and a safe well-maintained store environment. Consistently achieves...
Greets customers upon arrival as well as communicate with them on the telephone providing information, scheduling appointments and collecting customer vehicle information. Builds and maintains strong relationships with customers, insurance companies...