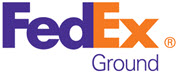 Unbox Your Potential.
FedEx Ground is now hiring package handlers- warehouse. P170 - 510 Industrial Drive Lewisberry, PA 17339 Compensation: • Multiple pay increases within the first six months of employment • Tuition reimbursement program • Career...
Full Time

Lewisberry, PA

11/23/18
Along with the 26 jobs posted by 717HelpWanted.com employers, we found the following positions:
Earn money shopping and delivering groceries, giving customers more time to do what they love. * Be Independent. Schedule work around your own life. * Have Fun.
Auto req ID: 196927BR FedEx Ground is hiring individuals to load and unload packages for shifts of approximately 2-4 hours in our fast-paced environment. Package Handlers are responsible for the physical loading, unloading and/or sorting of packages
Join our team of caregivers and enjoy yearly benefits, competitive pay, and flexibility in your schedule. We have 20 open positions today - Full-time, part-time, daytime, evening, and weekend shifts.
Customer Service Representative PA SIS. Description.
Over 25 million homeowners have trusted HomeAdvisor to help them find quality professionals with the expertise to turn their home improvement dreams into reality. It's just one of the reasons you can depend on us to bring you highly targeted
Cygnus Professionals Inc.,
Cygnus Professionals Inc.,
Help Desk Analyst Location: Harrisburg, PA Duration: 3 Months Type: Contract Interview Type: In-Person Required Skills: Computer Information Systems associate s degree or technical school equivalent Required Microsoft Windows Operating Systems
Shipt is a membership-based marketplace that helps people get the things they need, like fresh produce and household essentials, from stores they trust. Help people save time and have fun while you're at it - there's never been a better time to join
Package Handler - Part-Time Shift: Sunrise (3:30 AM - 9:00 AM) UPS is hiring individuals to work as part-time Package Handlers. This is a physical, fast-paced that involves continual lifting, lowering and sliding packages that typically weigh 25 - 35
Shipt is a membership-based marketplace that helps people get the things they need, like fresh produce and household essentials, from stores they trust. Help people save time and have fun while you're at it - there's never been a better time to join
Duties: Prepare computers by erasing and reformatting or physically destroying disk drives to ensure data cannot be recovered. Prepare documents to request approval to dispose of unneeded hardware and forward to BIT for processing.
Love dogs?Join the largest network of dog sitters and walkers in the country and make money doing something you love!
Role Purpose: Responsible for operating powered equipment for the purpose of moving, locating, relocating, stacking, and counting product. Responsible for checking all inbound and outbound products.
The Onboarding Specialist coordinates the onboarding process for our nationwide Healthcare company by facilitating the electronic onboarding process. This includes partnership with multiple vendors to schedule drug tests, background checks, verify
Entry Level Call Center Representative (Harrisburg) PHEAA is currently looking for results oriented, customer service focused professionals for Loan Counselor positions in a fast-paced call center environment. Loan Counselor positions involve
Make money taking surveys wherever you are. Earn $25 in SignUp Bonuses when you register today.
Summary:The Motorways Starbucks Brand Champion is a senior level manager with oversight over multiple locations, responsible for interfacing with the brand representatives and directing management associates in support of the Director of Operations
By Your Side is looking for quality, compassionate, DEPENDABLE, and EXPERIENCED caregivers to provide care to the elderly in their homes. Caregivers are responsible for assisting with basic daily functions of the client such as, but not limited to,
Grubhub, the nation's leading online and mobile food ordering company, is looking for delivery drivers to deliver food from popular local restaurants. It's quick and easy to EARN BIG!
Like the bottom bun of a burger, Five Guys offers a solid foundation!. At Five Guys, we serve outstanding burgers and fries, in clean restaurants with a top tiered customer service approach!.
Job Details Provides general secretarial and administrative support to the department. May also include providing support for a particular function in the department or providing support to specific professional staff.
Ref ID:03750-#######390 Classification:Bookkeeper Compensation:$15.00 to $18.00 per hour If you're an experienced Bookkeeper with a knack for accuracy, Accountemps has an exciting opportunity for you to check out. Having a strong set of social skills
Texas Roadhouse - JobID: e433dbb8-2b5b-4349-aaff-a47900f8f57d [Restaurant / Food Service / Cashier] Greet customers and present beverage menus. Make recommendations and answer all related inquiries.
Auto req ID: 196927BR FedEx Ground is hiring individuals to load and unload packages for shifts of approximately 2-4 hours in our fast-paced environment. Package Handlers are responsible for the physical loading, unloading and/or sorting of packages
Package Handler - Part-Time Shift: Sunrise (5:00 AM - 7:00 AM) Twilight (7:30 PM - 10:00 PM) UPS is hiring individuals to work as part-time Package Handlers. This is a physical, fast-paced that involves continual lifting, lowering and sliding