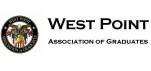 Excellent Opportunity at West Point
The West Point Association of Graduates (WPAOG) is dedicated to furthering the ideals and promoting the welfare of the United States Military Academy (USMA), and to supporting and serving its graduates. USMA is renowned as the world's preeminent leadership development institution. The student body, or Corps of Cadets, numbers 4,400, and each year approximately 1,000 cadets graduate and are commissioned as second lieutenants in the U.S. Army.
WPAOG seeks a CRM Data Segmentation Specialist to work with the Blackbaud Direct Marketing Tool to support fundraising as well as personalized communication across WPAOG's various channels. This position will be responsible for creating segments for solicitations and engagement outreach based on communication preferences and other data, executing A/B testing, and tracking the effectiveness and ROI of all appeals and efforts. The CRM Data Segmentation Specialist will also be involved in ensuring that the proper data is captured in the data warehouse for visualization in Tableau. Specific duties include:
Enhance existing reports and analyses to inform future direct marketing goals and strategies
Set constituent segmentation strategies and tactics
Perform quality control measures to ensure data integrity
Design, code, test, implement and document complex data queries and reports
Provide data for mail/email production and phone solicitations
Plan work, prepare specifications, design forms and files and output formats
Schedule workflow and monitor work in progress, making schedule changes as necessary
Partner to identify target prospect pools as determined by fundraising strategy and initiatives
Maintain continuous direct communication with stakeholders
Ensure ongoing identification and resolution of data quality management issues
The position will report to the Assistant Director, Data Services and receive regular guidance from the Manager, Data Services. The successful candidate will have a strong understanding of the technical tool as well as the philosophy of direct marketing, including but not limited to segmentation, analytics, and methods to increase return on investment. Excellent verbal and written communication skills and the ability to work in very fine detail while also managing the calendar and cadence of a high number of distinct communications is required.
A Bachelor's degree is required and prior experience with Blackbaud CRM Direct Marketing tool preferred. Familiarity with email marketing platforms and also inbound marketing generally. Basic Knowledge of implementation and configuration of CRM and Marketing systems such as Salesforce, BBIS. We offer excellent benefits and a pleasant working environment. Remote work is a possibility. Salary commensurate with skills and experience. Please submit a cover letter and resume.
West Point Association of Graduates is an Equal Opportunity Employer
Full Time
Immediately

698 Mills Road, West Point, NY 10996

6/14/21
Overview
Hudson Valley Credit Union is currently recruiting for the position of Product Marketing Spec. Primary Function: creates and coordinates the Credit Union's product marketing efforts to drive the Credit Union's strategic initiatives, goals and objectives.
Responsibilities
Develop and execute tactical product promotion plans for retail, insurance products and services in accordance with overall growth strategies. This includes, but is not limited to campaign planning, campaign/creative brief development of marketing materials, offers of credit, special pricing and other incentives, member and non-member targeting, identification of the appropriate internal marketing mix that effectively supports promotions and the communications of these activities to staff.

Participate in, and lead cross-functional teams that address product gaps and the product and service needs of the Credit Union and/or business. Explore marketing solutions that drive the development of new products/services and usage of same. Develop a business case analysis to present findings, offering a recommendation on which new products and service to pursue.

Work closely with the Marketing Research Manager and Digital Marketing Manager to define target markets, audiences, measure results, and integrate promotions into the marketing mix. Track and analyze promotion performance and overall product competitiveness. Maintain close working relationships with key stakeholders in retail, lending, business, investment, insurance, finance, operations, IT and compliance to remain current on products and services needs and plans as well as organizational, financial and regulatory capabilities.

Collaborate and support business development activities through referral source marketing and related endeavors.

Maintain a deep understanding of economic, demographic, behavioral and competitor trends that may influence promotional plans and new product development within their assigned products/services. Share & integrate this information and data to peers and business partners on a regular basis.

Contribute to the budget process by identifying marketing expenses necessary to support the marketing plan for each of the products and service offerings assigned.

Maintain strong vendor relationships to ensure on-time delivery, cost containment and high quality/accuracy of finished products.

Adhere to all Credit Union policies, procedures, and regulatory agency requirements. Participate in all required and recommended training and development including, but not limited to, Bank Secrecy Act training (BSA) and demonstrate attained knowledge. Participate on Credit Union teams, projects and strategic initiatives when the opportunity arises. Perform additional duties and special projects as assigned.

Embrace and apply HVCU's guiding principles to all activities and responsibilities. This includes the Credit Union's Mission, Vision, Core Values, Employee and Member Value Propositions, Sales and Service Model, and commitment to Lean Six Sigma practices. Support the Credit Union's initiatives by demonstrating teamwork and professionalism.

Responsible for regular and predictable attendance including punctuality.

Qualifications
Bachelor's Degree or at least 2 years equivalent experience for each undergraduate year not completed; undergraduate degree cannot substitute for minimum number of years of experience Marketing, Business, or Advertising required

Minimum 5 Years Experience with financial services products experience required
If you are interested in a rewarding career in financial services, HVCU is looking to hire motivated, high-performers to work for a socially-conscious company with an award-winning benefits package.  Consistently named one of the Best Companies to work for in New York, Hudson Valley Credit Union is a community chartered financial institution serving members in 12 counties along the Hudson River from the Lower Hudson River Valley north to the Capital Region.
We offer care for our employee family and are deeply rooted within our local communities.  With our co-workers' support, valued benefits, continuous training, professional development and growth, we are motivated, high performers who excel and grow here every day. We are passionate about improving our member's financial well-being and thrive on delivering exceptional member service.  Come join us in our mission to create successful futures for members, employees, and communities, one relationship at a time.
As an employee, you will be eligible for
Medical, Dental, and Vision coverage

401(k) with employer match and non-elective employer contribution

Paid time off (PTO) and paid holidays

Flexible Spending Account (medical & dependent care)

Life Insurance

Short-Term and Long-Term Disability Insurance

Employee Assistance Program

Wellness Activity Reimbursements

Educational Assistance Program

Professional Development Programs

Discounted Loan Rates & Fees
Hudson Valley Credit Union is proud to be a CEO Gold Standard Designation award winning tobacco-free workplace.
All candidates are subject to a pre-employment background check including bondability, credit report and past employment references. All checks must be favorable for an applicant to be considered for employment. 
Hudson Valley Credit Union is an AA/EEO employer committed to equal opportunity and employee diversity. All qualified applicants will receive consideration for employment without regard to race, color, religion, sex, age, sexual orientation, gender identity, the status of being transgender, national origin, disability, military or veteran status, genetic information, marital or familial status, domestic violence victim status, or any other characteristic protected by law.
Full Time
Immediately

Poughkeepsie, NY

6/11/21


We are currently running virtual interviews for part time sales rep positions, start work within the week! Basic responsibilities include working with customers virtually, explaining our American made products, and placing any orders. There is a great starting base pay (paid weekly) that isn't based on sales or results, but incentives are possible based on performance.
Vector Marketing customer sales reps work with Cutco products that are used in the home focusing on the kitchen and some gardening tools as well. Previous experience & knowledge about home goods isn't needed. We provide all the training needed for success. Interview and work from home or anywhere in the US.
Position Details:
Excellent pay – There is a base pay or a commission structure set up based on performance. There is opportunity to make more, but there is still a fall back for the sales rep to make an income even if they have an off week.
Solid training – We've been training people to do well for over 35 years. Even if someone doesn't decide to stay with us long term, the sales, networking, & communication skills they build are needed for any field.
Flexible scheduling – We help our reps create a schedule that works best for them. Some work as much as possible, some work for just the summer, while others choose to earn extra income around other commitments such as summer vacations, summer, classes, other jobs, or family obligations.
Choice of location – Sales reps can interview, train, and work from their home or anywhere in the US
Basic Requirements:
Enjoy working with people
All ages eighteen plus or a high school graduate
Conditions apply
Willing to learn and apply new skills.
Who would do well:
People who have done well with us in the past have had experience in all kinds of fields (some none at all!) - retail, fast food, cashier, administrative assistant, receptionist, office work, server, landscaping, and in just about any field you can imagine. We welcome all applicants who have a positive attitude and enjoy working with people.
If you think you would be a great fit for our sales team fill out the contact information and a receptionist will follow up with you about setting up a virtual interview with a manager. We encourage applicants of all ages and experience, as we do not discriminate on the basis of an applicant's age.
Full Time, Part Time
Immediately

Poughkeepsie, NY 12601

6/9/21

Join a fun team!
Summary: The Marketing Manager is responsible for facilitating all areas of the Marketing Department which includes website design and maintenance, graphic design and corporate event planning. This includes the development of the LBM Advantage corporate message, identifying effective means of communication for members, vendors and staff, and with corporate event planner on trade show and conference events. Manager is responsible for building an autonomous environment for the creative development of projects covering a wide range of activities in a high-paced atmosphere. This position develops and executes the company's strategic marketing plan including market growth, penetration strategies, promotional programs and materials, trade shows, sales management and member development.
Essential Functions:
Develop yearly Marketing Opportunities Program which lays the ground work for print, web and show participation for vendors and provides revenue stream for same
Develop and maintain member services category with focus on growth in areas that can increase member "loyalty"
Develop and maintain relationships with industry contacts for facilitation of advertising and publishing opportunities
Development and implementation of deadlines for multiple projects occurring simultaneously
Act as communication liaison between marketing and LBM Advantage staff at large
Work closely with Marketing and Event Coordinator on annual shows and conferences with regard to site selection and budgeting
Work closely with Graphic designer in creation of marketing messages for all channels of communication within the organization
Work closely with IT in development and maintenance of LBM Advantage website, intranet and other web-based projects
Continued research and implementation of new projects that assist:
Sales in growing market share and increasing efficiency
Member Development in growing exposure
Suppliers in reaching the LBM Advantage membership
Develop short-term and long term marketing and sales strategies. Provide strategic decisions about new customers/members, vendors, and programs. Additionally, identify ways to increase penetration with current customers.
Develop product and service offerings that put LBM Advantage as the forefront of service and experience.
Develops and executes competition analysis of the customers/members business, competitors businesses including product selection and offerings, end user focus, and untapped opportunities and communicate results.
Ensures marketing communications are timely coordinated with internal business objectives and meet organizational expenditure requirements
Inspires and motivates others to perform well by providing regular performance feedback. Leads the Marketing division by example and empowers employees to be successful.
Establishes credibility with members, LBM Advantage management, the Board and vendors as an effective leader who develops solutions to address business and industry challenges.
Displays willingness to make decisions, exhibits sound and accurate judgment.
Demonstrates strong oral and written presentation skills and is clear and persuasive in positive or negative situations. Lead presentations and discussions with high level executives
Represents the company at industry shows, events and member functions.
Performs other duties as required.
Competencies:
Business Acumen
Communication Proficiency
Customer/Client Focus
Leadership
Ethical Conduct
Relationship Management
Presentation Skills
Problem Solving/Analysis
Results Driven
Strategic Thinking
Supervisory Responsibilities
This position supervises the Event and Marketing Coordinator as well as the Graphic Designer. This position is responsible for the performance management and hiring of employees within the Marketing department.
Work Environment
This position operates in a professional office environment. This role routinely uses standard office equipment such as computers, telephones, photocopiers, fax machines, and filing cabinets.
Physical Demands:
This is a largely sedentary role. While performing the duties of this job, the employee is regularly required to talk or hear.
Position Type/Expected Hours of Work:
This is a full time position. Hours of work are Monday through Friday, 8:00 am to 5:00 pm, 40 hours per week. Occasional evening and weekend work may be required as job duties demand.
Travel:
This position requires up to 25% travel. Out of the area and overnight travel is expected.
Required Education and Experience:
At least 10 years successful marketing and/or sales management experience
A track record of success that demonstrated analytical marketing skills and innovation
At least 10 years of management experience
Bachelor's Degree
Preferred Education and Experience:
MBA
Industry related experience
Nothing in this job description restricts management's right to assign or reassign duties and responsibilities to this job at any time.
Full Time
Immediately

555 Hudson Valley Avenue, New Windsor, NY 12553

5/20/21