Excellent Benefits Package!!
Full Time

110 Main Street, Poughkeepsie, NY 12601

1/18/18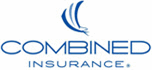 W-2 with benefits, Leads, Extensive Training
Hudson Valley, NY

1/18/18



Great opportunties for career advancement! We will train!
Full Time

25 Lake Louise Marie Road, Rock Hill, NY 12775

1/17/18


Salary Based on Experience and Licenses 30K-65K w/signing bonus
Full Time

231 South Plank Road Suite #1, Newburgh, NY 12550-2576

1/17/18

Great Environment with Advancement Opportunities
Full Time

318 Broadway, Ulster Park, NY 12487

1/12/18


Excellent Benefit Package!!
Full Time

110 Main Street, Poughkeepsie, NY 12601

1/8/18